We are launching Neurodiversity Ireland Art Competition on 2nd April 2023, celebrating different brains & thinkers for Autism acceptance month.
Neurodiversity Ireland wants to celebrate different brains and unique thinkers for Autism acceptance month on 2nd April through a range of inclusive programs and we need your support! We created a children's story "let's be kind" to help parents & educators have open conversations with children, so they too can understand how to foster an inclusive environment.
We encourage reading our story "Let's be Kind" to your students to support acceptance and understanding of differences. In parallel, we are launching a nationwide art competition on 2 April that will run until 30 May, the aim of which is to allow kids to creatively show how "being different is cool." It is our differences that we want to celebrate, differences that make us unique and which are not deficits we want to be fixed or cured.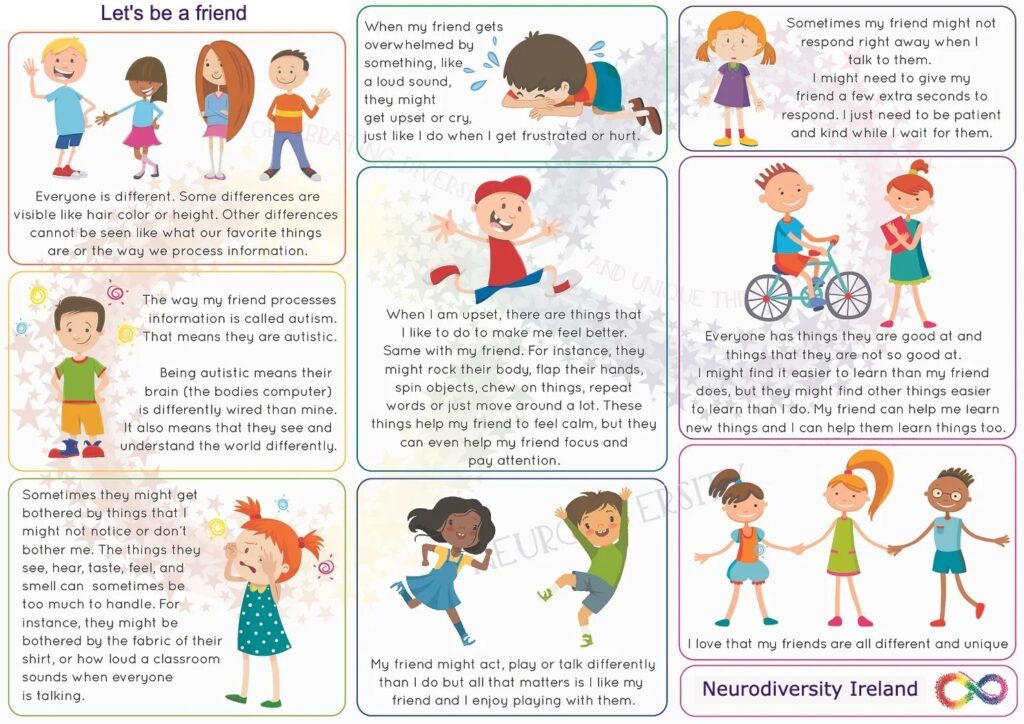 How to participate
Send photo are artwork to info@neurodiversityireland.com.
Please include: your schools name, the child's name with their photo of their artwork and their class details.
Competition ends May 30 2023
Prizes – school wins €500 art supplies voucher & winning student receives €150 art supplies voucher.